Hire Tech Talent
We work with companies of all sizes, from humble startups to Fortune 500 titans, and our recruiting experience spans a wide range of functions including application development, analytics, mobile, agile, product, testing, infrastructure, and more.
Hire Talent
Find IT Jobs
At True Source, we employ a relationship-based approach to connect you with a technology position where you'll be successful, happy, and secure.
Find Work
What sets True Source apart from IT recruiters
With many technology recruiting firms in the Twin Cities, our human-centered process and legacy of success truly sets us apart from the rest.
Results-driven recruiting
Our tried and true methods help us surface contractors and employees that blend with your organizational culture and business. True Source's recruitment process demonstrates proven results, time after time.
History of success
Our extensive network of technology talent is built on 10+ years of traditional and creative recruiting. True Source's mission is to provide your company with the best IT talent (technical ability and personality) to meet your employment needs and goals.
Efficient & cost-effective
Our dedicated team will serve as a powerful resource for your company. Clients appreciate our efficient and streamlined process that manages every detail including pre-screening, in-depth reference checks, arranging interviews, negotiating offers, and providing outstanding service.
Testimonials
True Source helped me find a software developer spot that I think is going to be a great fit. The experience was friendly and free of drama. Transitions are always stressful but True Source made it as smooth as it could be. - Steve K.

The people at True Source IT were friendly and quick to find me a position that fits me very well. They did this while keeping the paperwork/emailing/messaging overhead to an absolute minimum which was nice considering some other recruiting firms I've worked with. I'd recommend them to anyone in the tech industry. - Ryan D.

I worked with Alec Arthur at True Source. He made my last job transition quick, easy, and painless. He took the time to learn about my past experiences and career aspirations and was able to find a position that was the perfect fit for what I was looking for. Plus, he successfully negotiated for the salary that I was asking for. I'd definitely recommend working with this guy! - Travis L.

True Source is a class act when it comes to relationship management in the recruitment space. Each member of the staff takes the time to understand the consultant's background and skills during the initial and subsequent assignments. Brad has created a culture of listening and truly caring about the consultant and clients. I highly recommend True Source without any reservations.Alfred | BI Solutions Architect - Alfred A.

I had a great experience with True Source. I have worked with them a couple of times and they are always professional and very responsive to all of my questions. I would definitely recommend True Source if you are looking to find a great job with a great company. - Greg P.

Great team to work with! Have worked with them on 2 occasions now and would work with them again. I have had the pleasure of working with multiple recruitment firms, True Source stands out as a resource that genuinely cares for their client's passions and career plans. - Joshua R.

I've worked with TrueSource for over 7 years now and I've used this company as my GoTo whenever I am looking for a new place to work. They always find positions that are a perfect match for my skill set and even go the extra mile to make sure that my personality and work ethic are well aligned to their clients needs and wants. I look forward to working with TrueSource for future projects and hopefully many more to come! - Pavan S.

I can't thank Alec and TrueSource enough for helping me find the best opportunity for me and for my career. Alec presents himself as professional and dedicated, he truly cares about his clients success and works hard to understand their background and where they want to be. I highly recommend Alec and the TrueSource team to help you narrow in on the next step in your journey towards success. - Chris P.

True Source is the best recruiting IT company, I have ever worked with. I have worked with Gena Haley on multiple occasions for me and my wife; she quickly found matching role for our skill set and help us on each and every step's from initial requirements information to the execution and signing of contract. They are fast and quick to response. I would recommend True Source and Gena Haley for recruitment services. Thanks True Source for wonderful opportunity. - Mitesh M.

It was a great experience working with True Source. Very professional and enthusiastic people. Found a very good fit through them. - Ying-Ching Y.

It was great being able to work with Alec to find my next job. He had a couple ideas right away but also worked with me to focus in on what I wanted out of my next job. Highly recommended! - Brian N.

I've connected with Alec Arthur, one of their recruiters, a couple of years ago. He spent the time to learn about me and my career instead of pushing jobs on me or trying to fit me into a checklist. This is a good reflection of True Source IT's values and way of recruiting. I will not hesitate to reach out again in the future when I'm looking for a new opportunity. - Nathan Y.

Wonderful to work with. They were very helpful and professional with through the whole process and get me a wonderful job. Highly recommended. - Luan T.

Working with True Source IT Professionals was very pleasing for me. I worked with Joanne,Gena and Angela. All three of them were very professional and had an awesome experience with them. - Karuna K.

True Source recruiting and on boarding, led by Wyatt and team, experience simple, smooth and easier with and the position offered is of high quality! - R V.

I worked with a number of recruiters to find new assignments and none could compare to True Source. True Source found positions for me that matched my skills and objectives immediately. The process was efficient, professional, fulfilling and met all my expectations. I will always work with True Source and would recommend them to anyone pursuing an IT career. - Nicole C.

Positive and Friendly Staff - Desirable Opportunities - Supportive Management I am elated to have found success with an opportunity brought to my attention by Wyatt Redmond - IT Recruiter, and am very impressed, retrospectively at the entire process, that happened in expedited fashion. Considering everything from communication to influence, accommodating support to consultation, the group including Joanne Schaible has effectively demonstrated exceptional competence in handling my career's direction.With Sincere Appreciation! - Liam H.

I had the please of working with Adam S.I was then introduced to the rest of the team. So far everything has been great! The HR team is fast and responsive! - Anthony A.

True Source IT connected me to a great position. Everyone I interacted with at True Source IT was very responsive and professional. They made the process of transitioning jobs incredibly easy. - Quinten G.

Recruiting done right. Their staff is upfront, professional, timely, and honest. I worked with Wyatt. He helped me find a position and I never had any problems with communication between me and True Source and or True Source and the employer. Months later, they are still as good to work with as when we started working together! - Nathaniel A.

True Source was great to work with. Their recruiters are very knowledgeable and helpful. They work very hard to find you a position that is a good fit for you. After finding you a position, they stay connected with you and ensure that position is what you are looking for and will remain a good fit for you. I will be recommending them to everyone I know. - Justin B.

My experience with True Source was excellent. My recruiter Zach Kerschenske kept me very well informed throughout the entire interviewing process. I ended up with an offer from an excellent company in the permanent role I was looking for. I would definitely recommend using True Source as your preferred recruiting firm. - Mike

It was a great experience working with True Source IT. The recruiter really listened to what I was looking for and continued to connect with me about opportunities. It was great to work with a small, locally owned company. They provided very personal and professional service. - Kara P.

Great group of people to work with. Very profesional and personable. - Sean H.

I had a great experience with True Source, from their initial call to my acceptance of a job. I finished the process with a permanent position with an excellent company. I would definitely recommend using True Source if you are looking in to recruiting firms. - Scott B.

Great to work with a local company, especially one so Minnesota nice.Never pressured me into taking interviews or even taking an offer. Allowed me to be picky on the job I wanted.Would reccomend working with them. - Ryan H.

I worked through them on short term role and i really liked there process of on boarding consultants. I would recommend them for anyone looking for a contract job in Twin cities. - srikanth T.

Highly recommend True Source IT. The level of responsiveness and follow-through are unmatched! It is a pleasure working with Alec and Joanne. - Vlad N.

Alec and True Source were amazing! I first message True Source at 7:00PM and received a response within minutes. I met with Alec the next day, and 3 weeks later started my new job!! I've never worked with a recruiter that treated me like a member of the family. I would VERY highly recommend True Source to anyone! - Troy R.

I have recently had the pleasure of working with Alison on full time placement. She was precise on fitting my background with her clients needs! It is great to go from a larger staffing firm to one that knows their clients well on placement! Thank you - outstanding from start to well there is simply a continued working relationship! - Sheri G.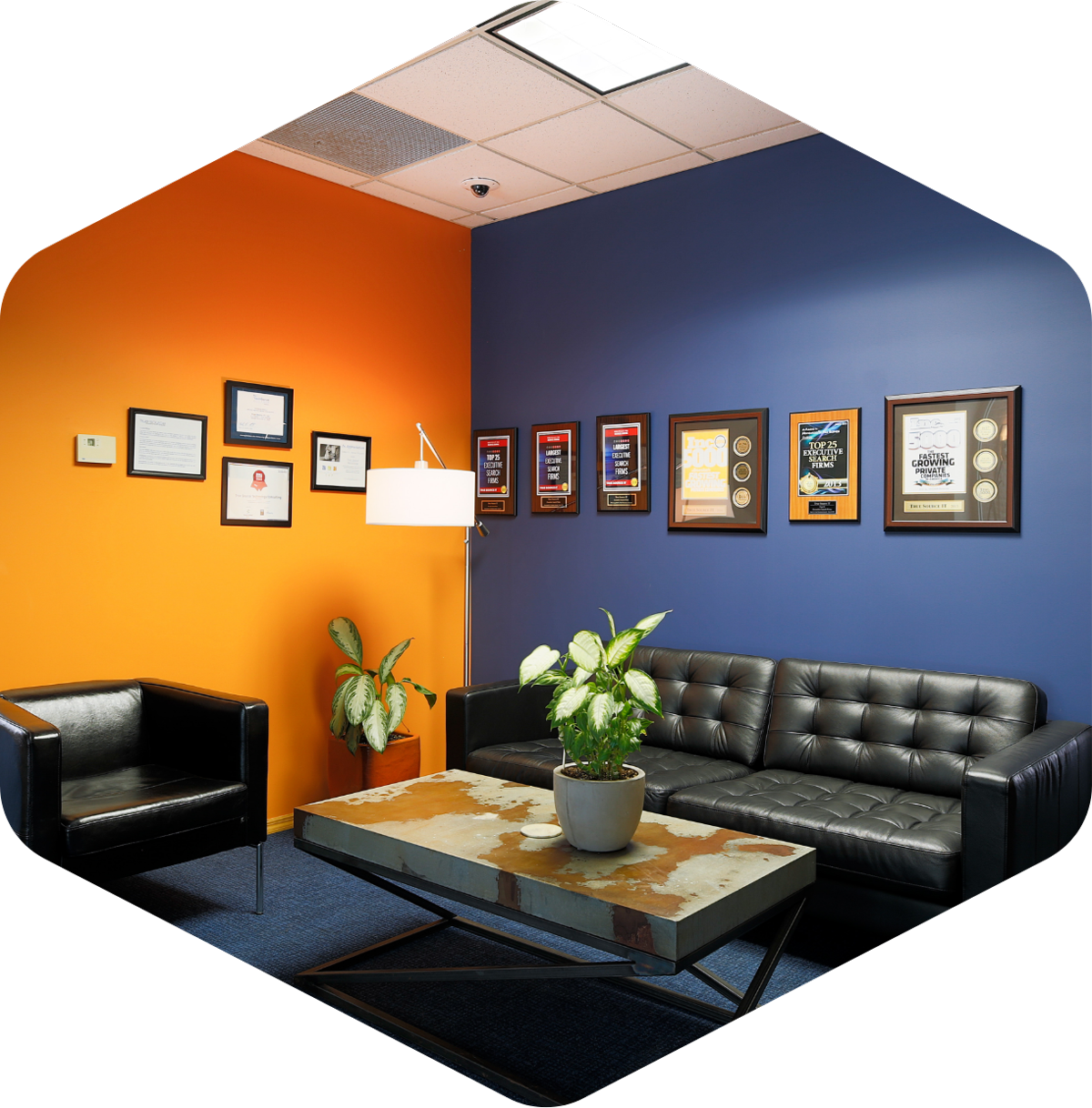 Why choose True Source Recruiting?
Experience is our calling card. Having worked with countless businesses and job-seekers across the spectrum in 10+ years of service, we feature a staff of tenured recruiters with strong local candidate networks. Our genuine relationship focus and casual-yet-serious style also help differentiate us. There are many technology recruiting firms in Minneapolis and the Twin Cities. We'd love to show you what makes us unique.