Hire Tech Talent
We work with companies of all sizes, from humble startups to Fortune 500 titans, and our recruiting experience spans a wide range of functions including application development, analytics, mobile, agile, product, testing, infrastructure, and more.
Hire Talent
Find IT Jobs
At True Source, we employ a relationship-based approach to connect you with a technology position where you'll be successful, happy, and secure.
Find Work
What sets True Source apart from IT recruiters
With many technology recruiting firms in the Twin Cities, our human-centered process and legacy of success truly sets us apart from the rest.
Results-driven recruiting
Our tried and true methods help us surface contractors and employees that blend with your organizational culture and business. True Source's recruitment process demonstrates proven results, time after time.
History of success
Our extensive network of technology talent is built on 10+ years of traditional and creative recruiting. True Source's mission is to provide your company with the best IT talent (technical ability and personality) to meet your employment needs and goals.
Efficient & cost-effective
Our dedicated team will serve as a powerful resource for your company. Clients appreciate our efficient and streamlined process that manages every detail including pre-screening, in-depth reference checks, arranging interviews, negotiating offers, and providing outstanding service.
Testimonials
True Source helped me find a software developer spot that I think is going to be a great fit. The experience was friendly and free of drama. Transitions are always stressful but True Source made it as smooth as it could be. - Steve K.

I had a very pleasant experience with True Source, I got placed quickly into a full time position without any frustration. This position was exactly what I was looking for and better than I thought I would be able to get. True Source helped me get my foot in the door. Throughout the hiring process I was able to receive extremely quick feedback from Alec. I would recommend True Source to anyone trying to find work in IT. - Luke N.

It was great to have this company helping me to find a job in Minneapolis while I was living in Austin. JP support was awesome, following the whole process and giving me the all necessary advice for the interviews. Communication was always clear and precise. I'm very grateful for all the work that JP and the True Source team did for me. - Marcelo C.

I worked with Alec Arthur at True Source. He made my last job transition quick, easy, and painless. He took the time to learn about my past experiences and career aspirations and was able to find a position that was the perfect fit for what I was looking for. Plus, he successfully negotiated for the salary that I was asking for. I'd definitely recommend working with this guy! - Travis L.

The worked hard for me and got me in the door at a great company! Thanks a ton guys! - John H.

I worked through them on short term role and i really liked there process of on boarding consultants. I would recommend them for anyone looking for a contract job in Twin cities. - srikanth T.

I really enjoyed working with Wyatt at True Source. Unlike typical recruiters, he seemed genuinely interested in placing me in a position that would be interesting to me. He honestly seemed more interested in advancing my career that his own. Furthermore, he only called when he had news and was very conscientious of my time, making an effort to call outside of normal business hours. - Matt R.

Pretty quick decisions and flawless. Alec and Joanne are too good, quick and responsive. And they are very True Source for IT :) - Arun R.

I had a good experience with True Source - way better than other recruiters I've worked with. Alison and the True Source team really took the time to understand my skillset and personality, and matched me with companies that were a good fit on both fronts. Ended up placing at a great local company within a couple weeks. - David F.

True Source has a very professional team. The process from initial contact through to contract signing has been very fast and easy. They're really on top of their game, and I'm excited to work with them again in the future! - piddeful1

Very good service from the home office manager : Joanne. . Worked with me to arrange some PTO for the funeral of a dear brother in law. Employment at True Source IT has been a good experience . - John F.

Great experience all around. They were super responsive, took the time to really get to know what I was looking for in my next career and quickly got me introduced to a position that fit all my ideal requirements. - Nater J.

I had a great experience with True Source. I have worked with them a couple of times and they are always professional and very responsive to all of my questions. I would definitely recommend True Source if you are looking to find a great job with a great company. - Greg P.

+1. Let me give a shout out to my man, Alec Arthur at True Source. Alec found me a new job with better benefits and pay. Highly recommended. Closed the job in 2 weeks. - Joshua G.

True Source is a class act when it comes to relationship management in the recruitment space. Each member of the staff takes the time to understand the consultant's background and skills during the initial and subsequent assignments. Brad has created a culture of listening and truly caring about the consultant and clients. I highly recommend True Source without any reservations.Alfred | BI Solutions Architect - Alfred A.

True Source was amazing to work with. I worked with them on multiple contracts and they were extremely quick and easy to deal with. They were able to find me new contracts almost immediately when my previous ones were ending which is really all I could ask for. I've worked with other agencies in the past and True Source was easily my favorite. Also, some of their staff members are pretty hot so that's nice. - Bryon S.

It was indeed a great pleasure to work with True- Source. The are very riendly & professional recruiters. Joanne is quick in her response and Alec has been very helpful answering all my queries/concerns. - Ida k.

Working with True Source IT has been a satisfying experience for me so far. What's best about them was they kept everything between me and the client transparent, which really helped my future career plans with the company. I have worked with Alec, Joanne and Janet so far and they were very helpful by always answering any questions I had regarding the job! - Devrup D.

It was a great experience working with True Source IT. The recruiter really listened to what I was looking for and continued to connect with me about opportunities. It was great to work with a small, locally owned company. They provided very personal and professional service. - Kara P.

Working with True Source IT Professionals was very pleasing for me. I worked with Joanne,Gena and Angela. All three of them were very professional and had an awesome experience with them. - Karuna K.

Recruiting done right. Their staff is upfront, professional, timely, and honest. I worked with Wyatt. He helped me find a position and I never had any problems with communication between me and True Source and or True Source and the employer. Months later, they are still as good to work with as when we started working together! - Nathaniel A.

John remained in contact with me for several years before my experience and availabilty coincided with a great True Source IT BA opportunity. I appreciate the personal and professional integrity of all the True Source resources I worked with over the last 3 years! - claudia j.

I worked with True Source to find a new software development job that met all of my compensation requests. - Chris S.

It has been a wonderful experience working with TrueSource especially with Brad and Gena. I've know them for a long time and are wonderful folks to work with. You are certainly in good hands as you are looking to be placed (as a contractor or as full-time). It is relationship based and work based on your and client needs! - Ramu S.

True Source was able to match me with my current job. They were able to identify potential employers that matched my criteria and focus on my needs and preferences. I was given support through every step of the hiring process and I felt that the maintained good communication and transparency throughout. - Stephen F.

True Source took the time to truly understand what I was looking for in a new opportunity and was able to match me up with a local company that is a great fit both ways. I would definitely include them if I am ever in the market again. - Michael O.

I've been in contact with True Source and Gena Haley for many years and the timing or the opportunity being presented just wasn't quite the right fit. A couple months ago Gena called me and presented me with an awesome opportunity that fit my skill set perfectly. I've been here for two months and everything is going great.Thanks again for thinking of me when this opportunity became available! - Tom P.

I have been with Trusource for more than 5 years. They know their clients need very well and are very good at placing consultants strategically, which gives a chance of long term contracts. I love their team! - Niben S.

True Source has been fantastic to work with. One thing that immediately stood out to me was Wyatt did everything he said he was going to do. Every step of the way was communicated to me, timely and accurately. Also they are very particular who is placed for what job, they get the placement right. - jack d.

I am glad I got connected with True Source.. Working with them for last 4+ years and still counting. It is a positive experience. Brad and Joanne both are responsive and they care for me. I appreciate their timely communication at every stage in a contract. I certainly recommend True Source to consultants looking for a reliable Staffing firm. - Kannappaganesh N.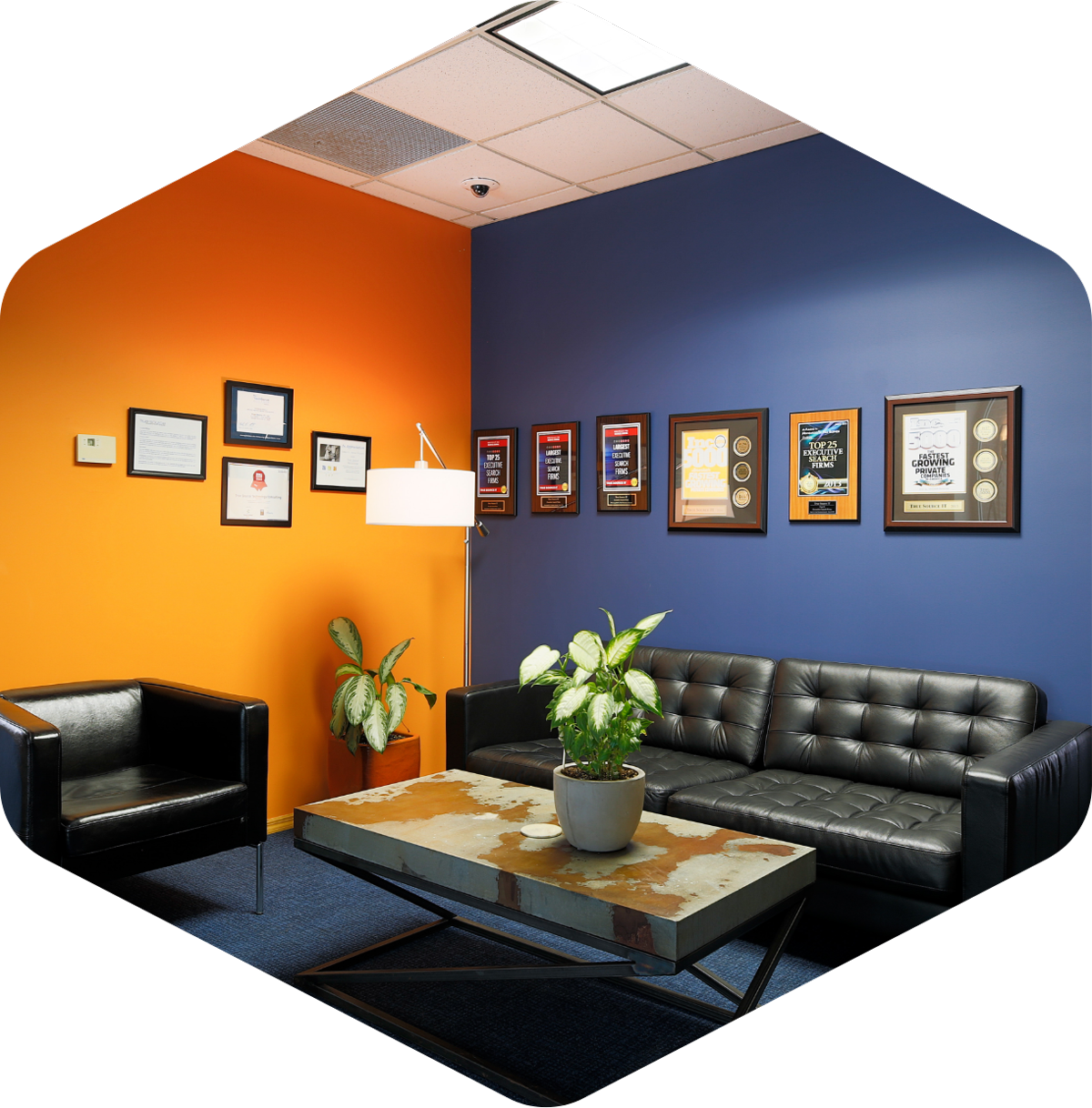 Why choose True Source Recruiting?
Experience is our calling card. Having worked with countless businesses and job-seekers across the spectrum in 10+ years of service, we feature a staff of tenured recruiters with strong local candidate networks. Our genuine relationship focus and casual-yet-serious style also help differentiate us. There are many technology recruiting firms in Minneapolis and the Twin Cities. We'd love to show you what makes us unique.