Hire Tech Talent
We work with companies of all sizes, from humble startups to Fortune 500 titans, and our recruiting experience spans a wide range of functions including application development, analytics, mobile, agile, product, testing, infrastructure, and more.
Hire Talent
Find IT Jobs
At True Source, we employ a relationship-based approach to connect you with a technology position where you'll be successful, happy, and secure.
Find Work
What sets True Source apart from IT recruiters
With many technology recruiting firms in the Twin Cities, our human-centered process and legacy of success truly sets us apart from the rest.
Results-driven recruiting
Our tried and true methods help us surface contractors and employees that blend with your organizational culture and business. True Source's recruitment process demonstrates proven results, time after time.
History of success
Our extensive network of technology talent is built on 10+ years of traditional and creative recruiting. True Source's mission is to provide your company with the best IT talent (technical ability and personality) to meet your employment needs and goals.
Efficient & cost-effective
Our dedicated team will serve as a powerful resource for your company. Clients appreciate our efficient and streamlined process that manages every detail including pre-screening, in-depth reference checks, arranging interviews, negotiating offers, and providing outstanding service.
Testimonials
True Source IT is a great group of people with awesome connections. They also have a very friendly environment. - Robert A.

The employees here seem to truly care about placing you somewhere with a great fit, as opposed to many recruiters that just want to fill a position. A pleasure to work with! - Dylan B.

Great experience with the recruiter and the whole team at True Source IT. Valued my time, was extremely flexible and supportive during the entire process. Would provide daily updates and made sure to move the process along fast. Would definitely reach out in the future for other job opportunities. - kenzo

True Source did a great job placing me in a position that took my career to the next level. I worked with Alec, who was available for me at all times, even late into the evening and early in the morning. I would work with True Source again if I found myself back on the market. Thanks for working diligently for me! - Joshua S.

My experience with True Source was excellent. My recruiter Zach Kerschenske kept me very well informed throughout the entire interviewing process. I ended up with an offer from an excellent company in the permanent role I was looking for. I would definitely recommend using True Source as your preferred recruiting firm. - Mike

It was indeed a great pleasure to work with True- Source. The are very riendly & professional recruiters. Joanne is quick in her response and Alec has been very helpful answering all my queries/concerns. - Ida k.

I had the please of working with Adam S.I was then introduced to the rest of the team. So far everything has been great! The HR team is fast and responsive! - Anthony A.

Alec from true source did an excellent job finding me a new job. He made sure we kept in touch every step of the way and was quick to retool the search if a job wasn't quite what I was looking for. Alec was always able to work around my schedule. - Brian D.

Very professional, Friendly, enthusiastic individuals. Helped me find my next career step in just 10 days. If your looking for next step in your career, I would highly recommend them! - Jim W.

True Source is a class act when it comes to relationship management in the recruitment space. Each member of the staff takes the time to understand the consultant's background and skills during the initial and subsequent assignments. Brad has created a culture of listening and truly caring about the consultant and clients. I highly recommend True Source without any reservations.Alfred | BI Solutions Architect - Alfred A.

I dealt with the HR representatives and senior IT recruiter. They are very smart people and they provided excellent service. They have very good standards. I have been very much impressed with the communication from my recruiter and the HR representative.It was a great experience working with True Source IT. The recruiter understood what I was looking for and continued to connect with me about opportunities. - Venkat K.

I've dealt with them before as a hiring manager, and I liked them then. When I jumped into the consulting world, I was delighted to find that they were as good to the contractor as they were to the manager. Excellent! - Keith S.

Quick turn around, proactive staff and a very professional environment. Pleasant and easy to work with. - Elena E.

I've connected with Alec Arthur, one of their recruiters, a couple of years ago. He spent the time to learn about me and my career instead of pushing jobs on me or trying to fit me into a checklist. This is a good reflection of True Source IT's values and way of recruiting. I will not hesitate to reach out again in the future when I'm looking for a new opportunity. - Nathan Y.

True Source helped me find a software developer spot that I think is going to be a great fit. The experience was friendly and free of drama. Transitions are always stressful but True Source made it as smooth as it could be. - Steve K.

I have recently had the pleasure of working with Alison on full time placement. She was precise on fitting my background with her clients needs! It is great to go from a larger staffing firm to one that knows their clients well on placement! Thank you - outstanding from start to well there is simply a continued working relationship! - Sheri G.

I've worked with True Source to hire a contractor for a project and to find a job myself. They are easy to work with and keep you engaged throughout the entire process. - David O.

True Source has been awesome to work with! JP was able to get me an interview with an excellent company that was a sure fit from the start. Any questions or needs that I had were answered extremely fast. The whole experience has been very pleasant and the entire team over at True Source are willing to go out of there way to make sure everyone is happy. I highly recommend. - Justin B.

Great experience. The process from first introduction to placement was efficient, productive, fair, friendly, and quick. Nice to have a new firm on my top companies to work with. - Steve B.

I can't thank Alec and TrueSource enough for helping me find the best opportunity for me and for my career. Alec presents himself as professional and dedicated, he truly cares about his clients success and works hard to understand their background and where they want to be. I highly recommend Alec and the TrueSource team to help you narrow in on the next step in your journey towards success. - Chris P.

Wonderful to work with. They were very helpful and professional with through the whole process and get me a wonderful job. Highly recommended. - Luan T.

True Source IT connected me to a great position. Everyone I interacted with at True Source IT was very responsive and professional. They made the process of transitioning jobs incredibly easy. - Quinten G.

I was contacted by a rep from here named Alec shortly after beginning my job search. He got me an interview almost immediately, I ended up getting the job and now love it. True Source apparently placed many people at my company here, 10/10 would recommend. - Zach F.

True Source IT is an excellent recruiting company. Their cut of my rate is fair, they are very easy to talk to, and they found me a position in less than 2 weeks. I am very happy that I chose to leverage their services. - Sean F.

I had a very pleasant experience with True Source, I got placed quickly into a full time position without any frustration. This position was exactly what I was looking for and better than I thought I would be able to get. True Source helped me get my foot in the door. Throughout the hiring process I was able to receive extremely quick feedback from Alec. I would recommend True Source to anyone trying to find work in IT. - Luke N.

Everyone in the company is a professional and Wyatt was extremely helpful to work with. I'd echo another review I saw on here that True Source IT really is a good option to work with if you're looking into consulting or even just finding your next full time gig. This is all because of the level-headed and straightforward negotiation process. Highly recommended!! ⭐️⭐️⭐️⭐️⭐️ - Mike S.

The team at True Source are honest and responsive. The onboarding process was painless. - DJ M.

Pretty quick decisions and flawless. Alec and Joanne are too good, quick and responsive. And they are very True Source for IT :) - Arun R.

True Source took the time to truly understand what I was looking for in a new opportunity and was able to match me up with a local company that is a great fit both ways. I would definitely include them if I am ever in the market again. - Michael O.

I worked with True Source to find a new software development job that met all of my compensation requests. - Chris S.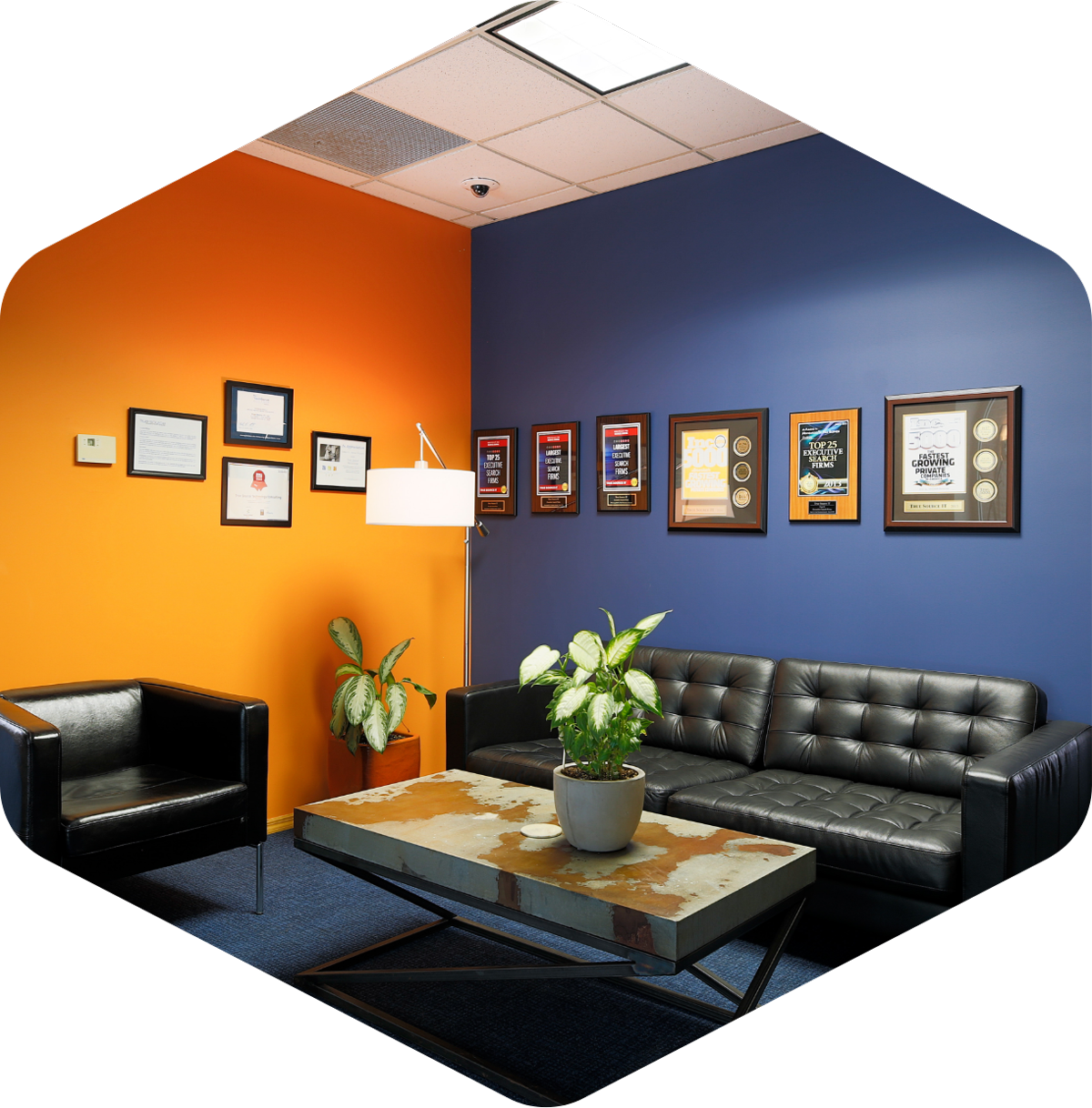 Why choose True Source Recruiting?
Experience is our calling card. Having worked with countless businesses and job-seekers across the spectrum in 10+ years of service, we feature a staff of tenured recruiters with strong local candidate networks. Our genuine relationship focus and casual-yet-serious style also help differentiate us. There are many technology recruiting firms in Minneapolis and the Twin Cities. We'd love to show you what makes us unique.