Hire Tech Talent
We work with companies of all sizes, from humble startups to Fortune 500 titans, and our recruiting experience spans a wide range of functions including application development, analytics, mobile, agile, product, testing, infrastructure, and more.
Hire Talent
Find IT Jobs
At True Source, we employ a relationship-based approach to connect you with a technology position where you'll be successful, happy, and secure.
Find Work
What sets True Source apart from IT recruiters
With many technology recruiting firms in the Twin Cities, our human-centered process and legacy of success truly sets us apart from the rest.
Results-driven recruiting
Our tried and true methods help us surface contractors and employees that blend with your organizational culture and business. True Source's recruitment process demonstrates proven results, time after time.
History of success
Our extensive network of technology talent is built on 10+ years of traditional and creative recruiting. True Source's mission is to provide your company with the best IT talent (technical ability and personality) to meet your employment needs and goals.
Efficient & cost-effective
Our dedicated team will serve as a powerful resource for your company. Clients appreciate our efficient and streamlined process that manages every detail including pre-screening, in-depth reference checks, arranging interviews, negotiating offers, and providing outstanding service.
Testimonials
The True Source team can deliver on both full time and contract IT work in the Twin Cities. I have had great success and built great relationships with this family first firm. Brad and the team are attentive and tireless when it comes to making a positive career change. - Kory G.

It was great being able to work with Alec to find my next job. He had a couple ideas right away but also worked with me to focus in on what I wanted out of my next job. Highly recommended! - Brian N.

I had a good experience with True Source - way better than other recruiters I've worked with. Alison and the True Source team really took the time to understand my skillset and personality, and matched me with companies that were a good fit on both fronts. Ended up placing at a great local company within a couple weeks. - David F.

I've worked with TrueSource for over 7 years now and I've used this company as my GoTo whenever I am looking for a new place to work. They always find positions that are a perfect match for my skill set and even go the extra mile to make sure that my personality and work ethic are well aligned to their clients needs and wants. I look forward to working with TrueSource for future projects and hopefully many more to come! - Pavan S.

True Source has been fantastic to work with. They found me a software developer position at a company that is a perfect fit for my career goals. I really felt that the entire process was centered around my wants and concerns. I would definitely recommend them to anyone on the job hunt. - James V.

The employees here seem to truly care about placing you somewhere with a great fit, as opposed to many recruiters that just want to fill a position. A pleasure to work with! - Dylan B.

True Source IT has always dealt with me in a professional manner and helped me find interesting work in the software development field. - John M.

Staff was friendly and effective. They helped me understand the process and stayed on top of things the whole time. Would recommend. - Steve W.

I had a great experience working with True Source. They did a good job of matching experience/skills with the right opportunities. They were also very fast about setting up interviews and advancing through the hiring process. - Kevin T.

I was contacted by a rep from here named Alec shortly after beginning my job search. He got me an interview almost immediately, I ended up getting the job and now love it. True Source apparently placed many people at my company here, 10/10 would recommend. - Zach F.

I worked with a number of recruiters to find new assignments and none could compare to True Source. True Source found positions for me that matched my skills and objectives immediately. The process was efficient, professional, fulfilling and met all my expectations. I will always work with True Source and would recommend them to anyone pursuing an IT career. - Nicole C.

Thanks Wyatt, you've been very good to work with, I look forward to starting my new job. - Jason S.

I've been in contact with True Source and Gena Haley for many years and the timing or the opportunity being presented just wasn't quite the right fit. A couple months ago Gena called me and presented me with an awesome opportunity that fit my skill set perfectly. I've been here for two months and everything is going great.Thanks again for thinking of me when this opportunity became available! - Tom P.

Great Talent hunters! I love the empowerment with tools I need to succeed in the interview process and post interview support especially how to handle counter offers. I have no hesitation in recommending True Source IT to any job seekers irrespective of experience level. They've got your back. - Abolade B.

I've worked with other recruiting companies in the past and the True Source IT team has proven to provide the best experience yet, no question. Friendly, knowledgeable staff and strong industry ties, they are a joy to work with and deliver results. Keep up the great work! - benny p.

Great experience with the recruiter and the whole team at True Source IT. Valued my time, was extremely flexible and supportive during the entire process. Would provide daily updates and made sure to move the process along fast. Would definitely reach out in the future for other job opportunities. - kenzo

The worked hard for me and got me in the door at a great company! Thanks a ton guys! - John H.

TRUE SOURCE: IT specialization. Professional execution. Relationship driven. I have fulfilled three engagements (9 months, 18 months and 4 months) over the last 4 years. I am looking forward to more similar engagements.Brad is my hero! Keep up your awesome service and leadership! - Edward C.

I've worked with True Source to hire a contractor for a project and to find a job myself. They are easy to work with and keep you engaged throughout the entire process. - David O.

True Source and Wyatt Redmond made my last job search a very good experience. They were strong advocates for me and seemed to really care that I find a position that suited my desires in a company. I was kept well-informed throughout the process and came away with a great new opportunity. Would highly recommend! - jared g.

True source IT is really a true source for IT professionals.I worked with Alec, Joanne, very professional and had an awesome experience with them.Alec,easy to work with and responsive communications at every step.Joanne, answered all my questions very patiently,walked through each benefit and step.I'm very happy to choose True source, would recommend to every technical professional/organization to start talking with them for all the IT needs. - M M.

True Source took the time to truly understand what I was looking for in a new opportunity and was able to match me up with a local company that is a great fit both ways. I would definitely include them if I am ever in the market again. - Michael O.

Ser was a excellent contact for a position that was a exact fit for my skill set. He handheld and more importantly was prompt to give me updates to the hiring process. I recommend True Source for you employment search tool. - Michael P.

True Source has a very professional team. The process from initial contact through to contract signing has been very fast and easy. They're really on top of their game, and I'm excited to work with them again in the future! - piddeful1

I really enjoyed working with Wyatt at True Source. Unlike typical recruiters, he seemed genuinely interested in placing me in a position that would be interesting to me. He honestly seemed more interested in advancing my career that his own. Furthermore, he only called when he had news and was very conscientious of my time, making an effort to call outside of normal business hours. - Matt R.

Alec and True Source were amazing! I first message True Source at 7:00PM and received a response within minutes. I met with Alec the next day, and 3 weeks later started my new job!! I've never worked with a recruiter that treated me like a member of the family. I would VERY highly recommend True Source to anyone! - Troy R.

True Source was a great recruiting service to work with. Alec found a great opportunity that fit my skill set and desired work environment. He responded quickly whenever I had questions during the process of interviewing and responding to an offer. I'd highly recommend his and True Source's services. - Matthew A.

I found myself in the job market after an unexpected layoff. Within two weeks of losing my job, the crew at True Source found me a new job with more potential than I have had in the past.Thanks True Source - David A.

It was a great experience working with True Source. Very professional and enthusiastic people. Found a very good fit through them. - Ying-Ching Y.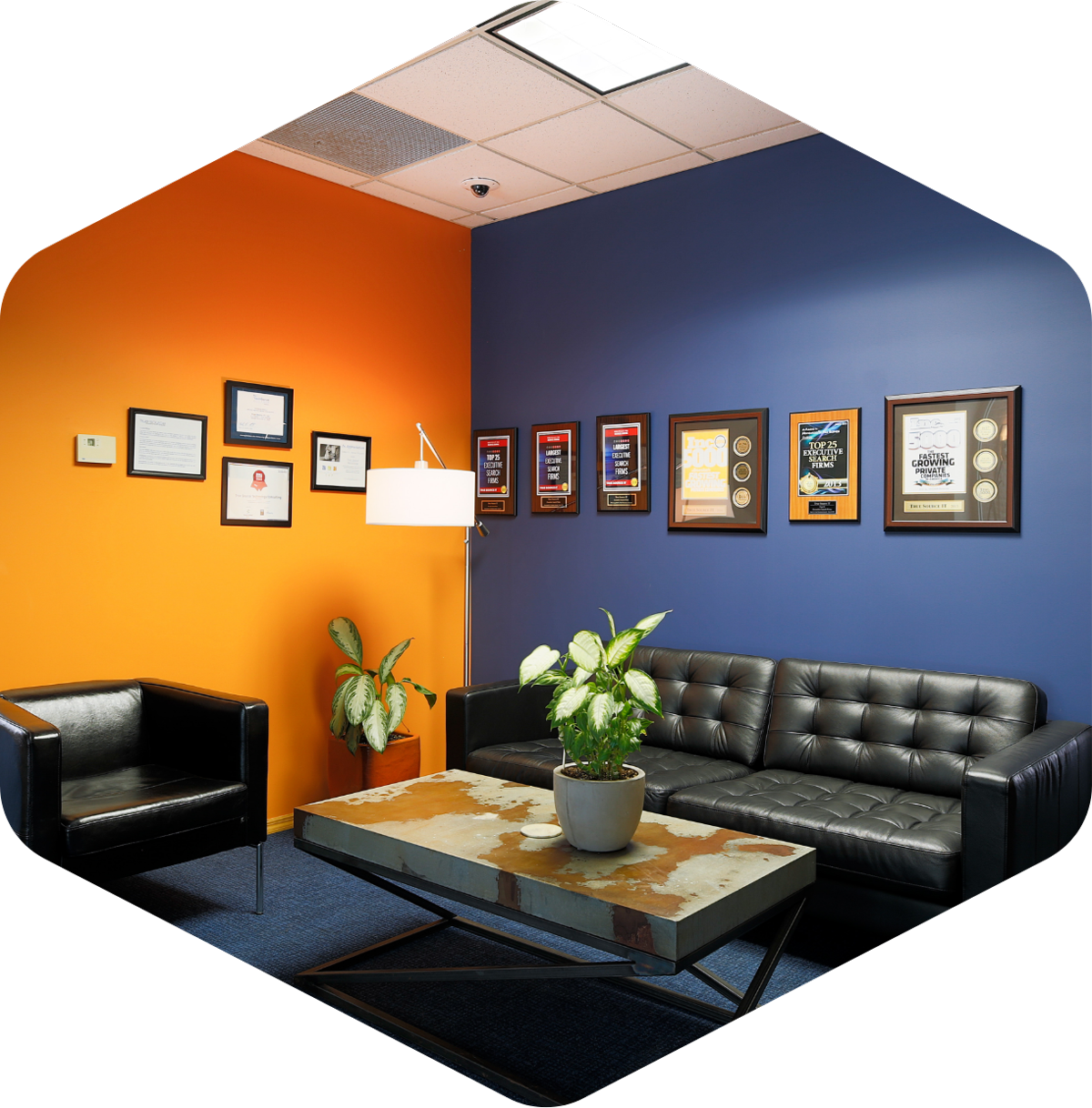 Why choose True Source Recruiting?
Experience is our calling card. Having worked with countless businesses and job-seekers across the spectrum in 10+ years of service, we feature a staff of tenured recruiters with strong local candidate networks. Our genuine relationship focus and casual-yet-serious style also help differentiate us. There are many technology recruiting firms in Minneapolis and the Twin Cities. We'd love to show you what makes us unique.